So, you have just got your driving license, and are now looking for advice on buying your first car. Do not worry; you have landed on the right page. The first question is, should you buy a new car or a used one. I would say if you have enough money, you should buy a new vehicle. However, it must be safe, comfortable, fuel-efficient, and fun-to-drive. The specific things you should consider in the car are the availability of airbags, driver-assist features, light steering, optimum visibility, a responsive engine, good brakes, and user-friendly controls. The same is true for the used cars, which are perfect for young drivers who have higher chances of getting involved in an accident.
Once you decide among new and used, you need to consider your vehicle's size, its powertrain, and insurance. If you travel mostly within the city, I'd recommend a small city car. The city cars usually offer exceptional fuel efficiency and are easier to maneuver around corners. On the other hand, I suggest opting for an all-wheel-drive sedan or a crossover for highway driving. To save fuel cost and be gentle on the environment, select a hybrid or an all-electric vehicle. However, if electrified cars are not your cup of tea, better buy a patrol with an idle-stop function instead of a diesel. Lastly, you need to take into account the insurance, which would be very costly for the first year, especially for a luxury vehicle. To get cheap insurance, buy a car that has an excellent safety rating and is not very costly.
What is a Good First Car
While looking for the nice first cars a great option is to look at used cars. They cost very less as compared to new ones. To make it easier for you to decide among new and used, we have picked the best first cars:
---
Top 4 Used Great First Cars for New Drivers
---
1) Toyota Celica:
Starting Price: $5,500 onwards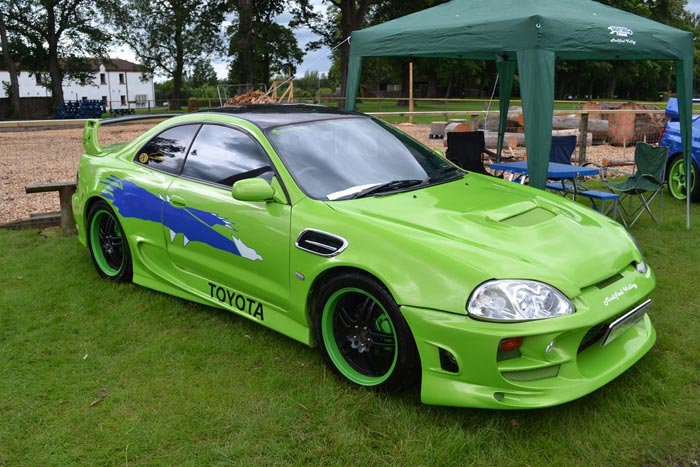 This subcompact sports car is quick and fun to drive. Toyota Celica has been a survivor for the past 35 years. It comes with a 140 hp or a 180 horsepower four cylinders engine. As a sports car, it gives a very good fuel economy of 33-36mpg. The demand for Celica increased drastically after its appearance in the all-time favorite The Fast and the Furious movie. Now, Celica is a popular excellent first car for teenager and young buyers. It is one of the nice first cars under 5000 to consider if you are more inclined towards speed.
2) Lexus IS300:
Starting Price: $6,500 onwards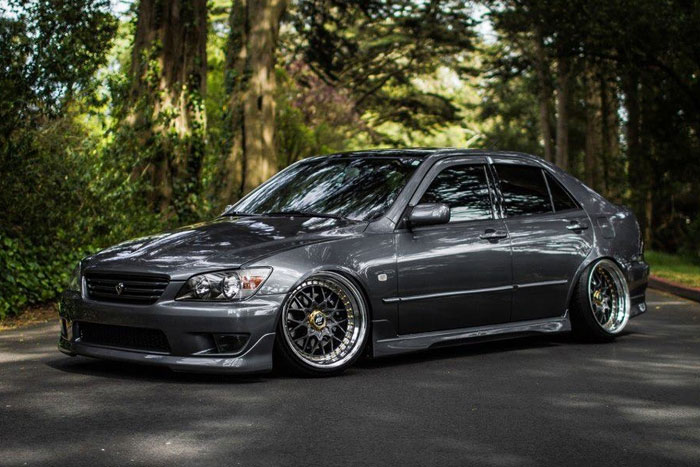 With its Sharp style and attractive value make it a perfect pick for a small-sized luxury sedan. It is a very powerful sedan even the base model comes with 241hp producing turbo in-line four having an eight-speed automatic transmission with rear wheel drive. All-wheel drive is also available for V-6 variants. This car delivers good class and quality at an affordable price. Moreover, gives a fuel economy of 22mpg in city and 32 mpg on the highways. It has a safety rating of good by the IIHS. But, if you want more cargo carriage you should opt for Lexus IS300 Sports. This is definitely one of the cheap first cars for guys which are not only comfortable but stylish as well.
3) The 1967 Ford Mustang:
Starting Price: $6000 onwards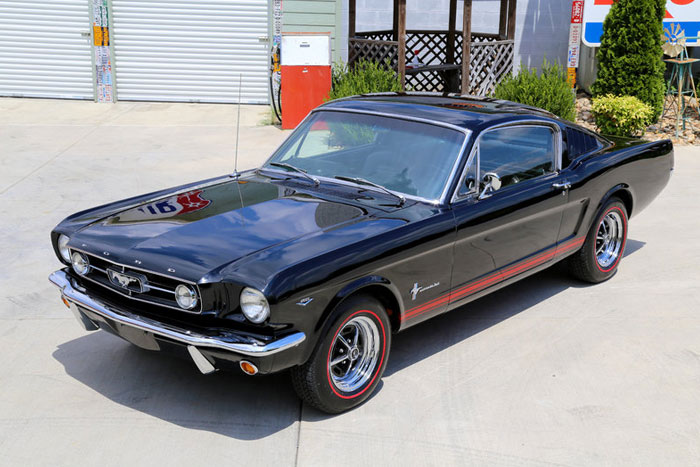 The 1967 Ford Mustang is undoubtedly a dream muscle car for every young driver to own with its adrenaline pumping speed. It has been the number one sports car for more than 50 years. With its powerful engine lineup, sharp handling, stylish interior, and good cargo space it is one of the best convertible sports car available. It goes great on winding roads with ease. Makes our list because of its complete package i.e. style with speed, power, and good fuel economy. Moreover, gives a fuel economy of 14-21mpg in city and 21-32 mpg on highways. Mustang is one of the best first used car for college student to opt for if you are crazy for torque and power.
4) Mazda Miata:
Starting Price: $12,500 onwards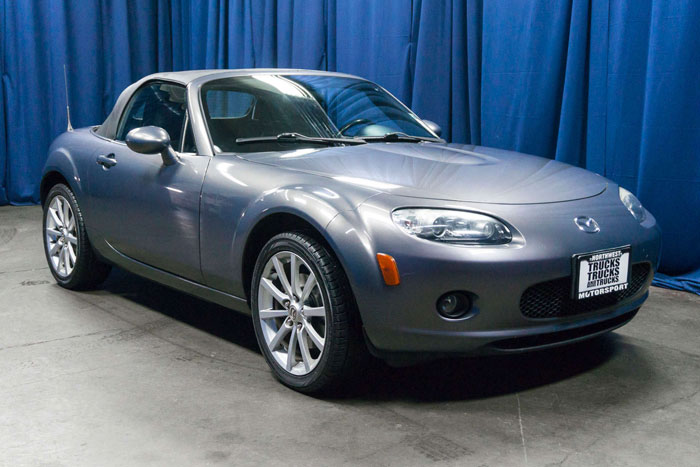 Ranked among the top three convertibles, the Miata is a treat to drive. Miata is the superb first car if you want speed with style. The Miata is a pure iconic roadster which is not only full of speed but style as well. It's one of the lightest sports cars available. With its sharp handling, comfortable interior and folding roof, this sports roadster is bound to make a style statement for you. It has a good fuel economy of 26-27 mpg in city and 33-36mpg on the highways. The manual transmission will polish your driving skills. This RWD is not only fun to drive but due to its compact size, you can park it almost anywhere easily.
---
4 New Nice First Cars for Teenager Drivers
1) Honda Civic:
Starting Price: $18,740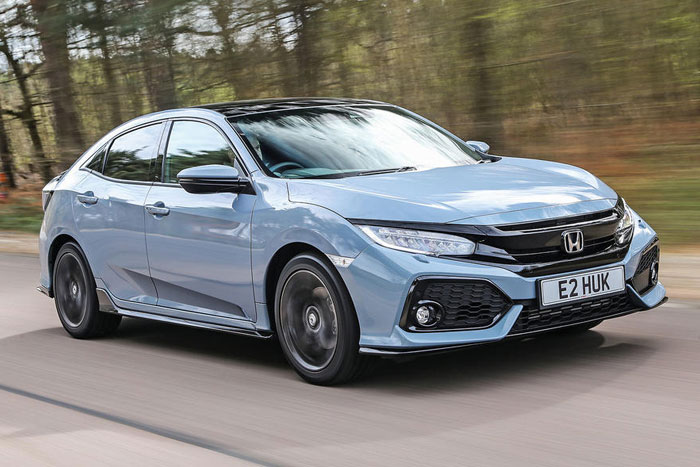 If you want to own a car for the long term then Honda Civic is the perfect choice for you. It is one of the best in compact class cars with its quiet and upscale cabin, roomy seats, abundant cargo space, and excellent fuel economy. The civic is a comfortable, well equipped and elegantly styled car which is one of America's best sellers. It gives an excellent fuel economy of 22-32mpg in city and 28-42mpg on the highways. Plus it's highly secure; with a safety rating of 5 stars from NHTSA and a safety rating of good from IIHS. This car from our good affordable first cars list is bound to last for a decade with you.
2) Toyota Prius:
Starting Price: $ 23,475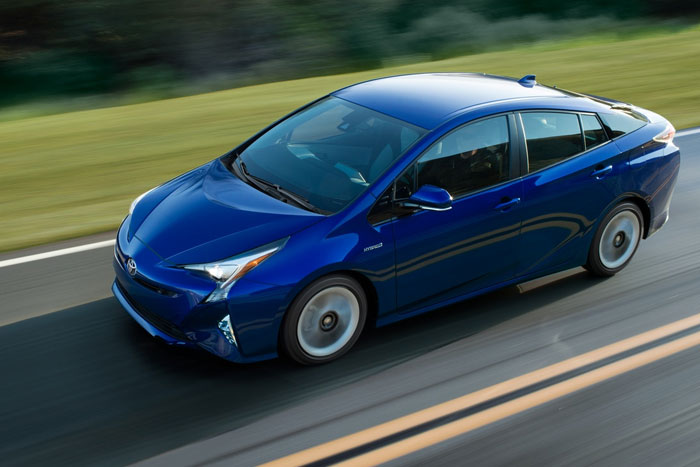 The Prius is a stylish and quintessential green car that will help you save a lot of gas. The Prius with its exceptional fuel economy of 54-58 mpg in the city and 50-53 on the highways make it one of the best hybrids in this price range. Plus it comes with Toyota Safety Sense driver assistance features; forward collision warning, adaptive cruise control, and pedestrian detection. For your first car if you want to save up on fuel then Prius will be definitely your choice as your first best cars. Prius is one of the safe first cars for girls to own it has been given safety ratings of 4.5 stars by NHTSA and a safety ranking of good by IIHS.
3) Chevrolet Malibu:
Starting Price: $21,680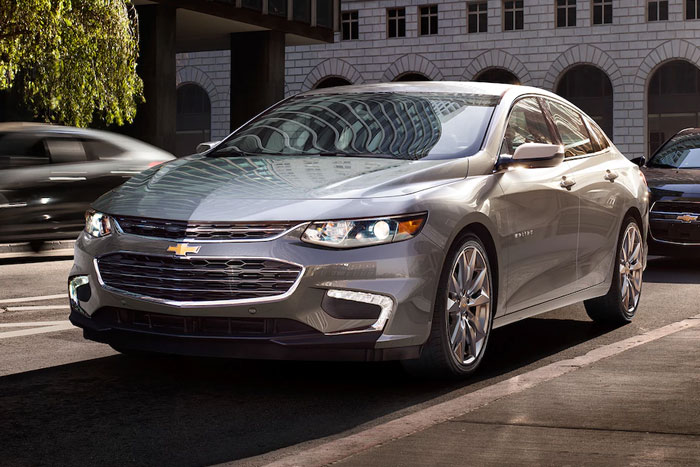 Chevy Malibu is one of the great first cars picked by parents due to its safety features. Malibu is a car that doesn't compromise. It gives driving with exceptional efficiency. All Malibu's come with Chevrolet's Teen Driver System; which enables parents to control the speed and audio volumes. It is a good car which teaches young drivers safety and good driving skills. The Malibu comes with a good infotainment system, great cargo space, comfortable ride, and an eight-speed automatic transmission. It gives a fuel economy of 22-27mpg in city and 33-36 on the highways.
4) Kia Soul:
Starting Price: $16,200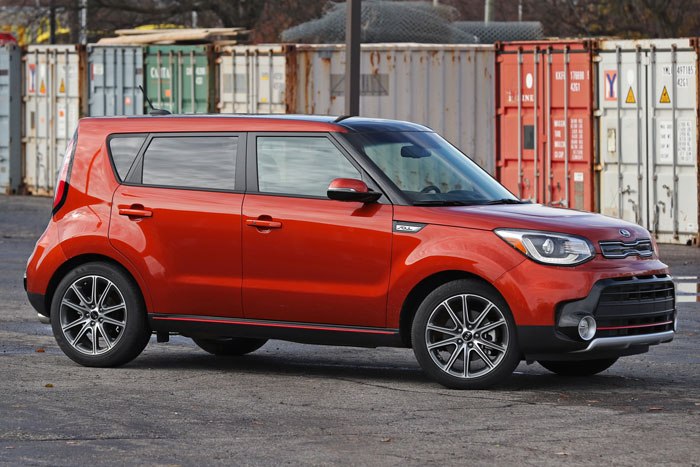 Kia Soul is a front engine, front-wheel drive compact car with five doors and distinctive looks that will make you stand out from the rest of the crowd. The car comes in a sleeker and more sophisticated design now. This car comes with massive cargo space, well equipped and comfortable interior and a good fuel economy of 24-26 mpg in cities and 30-31 mpg on highways. It comes with the longest warranty available in the market. Plus it has been given a safety score of 5 stars by NHTSA and IIHS has given it a safety rating of good. Soul has got everything that one wants in their first best cars.
Bottom line:
There you have it, our list of best cars for first-time buyers! We kept in mind safety, price, fuel economy, and reliability to cater to the needs of varied customers.