Sports Utility Vehicles (SUVs) are gaining popularity all over the world due to their capabilities, space, and commanding driving height. No doubt, SUVs beat hatchbacks, sedans, and wagons in all these segments. Besides, these vehicles are available in some different categories, including small, midsize, large, and luxury, thus fit the bill for both families and individuals. Today, I will specifically talk about the fuel efficient luxury SUV that delivers more bang for your buck in terms of fuel efficiency. Yes, I know luxury SUVs are not known for their excellent fuel economy, but specific models are better than the others. This list is about those efficient utility vehicles.
9 Most Fuel-Efficient Luxury SUVs of 2019
Our list of most fuel-efficient luxury SUVs is based on the EPA's official estimates for traditional internal combustion engines and hybrids. As different vehicles use different fuels, so their annual cost (EPA's calculation) would vary as per the fuel cost.
2019 Lexus NX Hybrid
Annual Fuel Cost: $1,400 | EPA: 33/30 mpg city/highway | Price: $38,835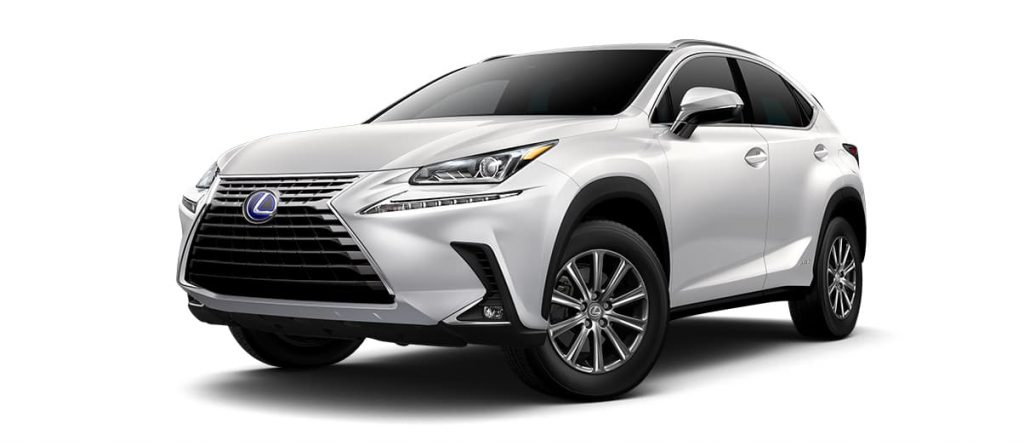 The hybrid variant of the Lexus NX, this luxury compact SUV does not fare well against its competitors in terms of power. Its hybrid powertrain generates 194 horsepower only. However, when it comes to fuel efficiency, the 2019 Lexus NX hybrid reigns supreme. It delivers 33 mpg in the city, which is fair enough for a compact SUV, especially for an all-wheel-drive vehicle offering a smooth ride.
2019 Volvo XC40 T4
Annual Fuel Cost: $1,550 | EPA: 23/33 mpg city/highway | Price: $33,200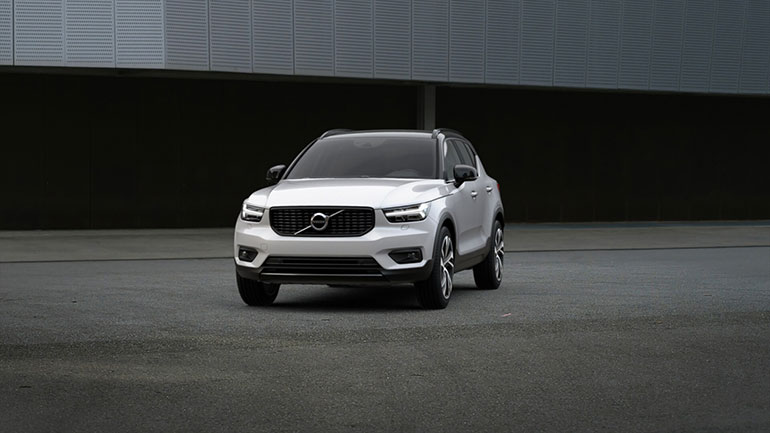 The all-new 2019 Volvo XC40 ranks high among automotive experts for its powerful engine, smooth ride, and posh interior. This all-new model is one of the best in terms of fuel efficiency if you are considering buying a non-hybrid SUV. Available both in the front wheel and all-wheel drive, the former returns 23 mpg in the city and gets better on the highway with 33 mpg. If you opt for the all-wheel, the highway driving cuts the mileage by two mpg.
Talking about the engine options, the 2019 Volvo XC40 T4 gives you two engine choices including a 187-horsepower turbocharged four-cylinder and a 248-horsepower turbo-four. The United States Environmental Protection Agency (EPA) says you should use regular unleaded gasoline for the standard engine and premium gasoline for the more potent engine.
On the inside, the XC40 renders a class-leading feel with most functions controlled by a 9-inch touch display placed in the center of the dashboard. The display also allows Apple CarPlay and Android Auto compatibility. Other tops of the line standard features include automatic emergency braking system, lane keep assist, oncoming lane mitigation, driver drowsiness monitoring, and rear collision warning.
2019 Buick Envision
Annual Fuel Cost: $1,700 | EPA: 22/29 mpg city/highway | Price: $31,995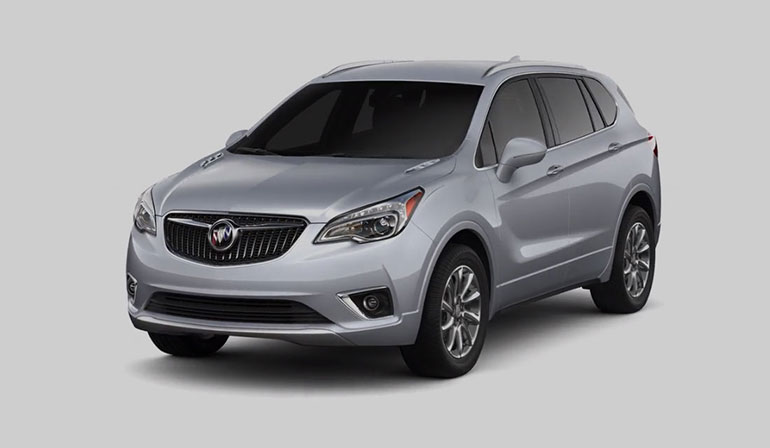 If you are looking for a spacious luxury SUV with good gas mileage and user-friendly tech features, the 2019 Buick Envision would be an ideal option. However, you have to sacrifice power if you want better fuel efficiency. The base 197-horsepower four-cylinder consumes regular unleaded gas and delivers 22 mpg in the city and 29 mpg on the highway. On the other hand, the 252-horsepower turbo engine puts a dent in your wallet with 20 mpg city and 25 mpg on the highway using premium gas. When we translate this burden on your annual fuel cost, you have to spend $650 more if you want quicker cruising.While the new Buick Envision comes with a lower starting price, it lacks in some departments that give it a lower ranking among luxury compact SUVs. However, that does not make it less capable by any mean. You get dual-zone automatic climate control, power-adjustable heated front seats, push-button start, rear parking sensors, and a six-speaker audio system. Besides, you can enjoy an 8-inch touch-screen infotainment system, which not only gives you access to a Wi-Fi hot spot and a 4G LTE data connection but is also compatible with Android Auto and Apple CarPlay.
2019 Lincoln MKC
Annual Fuel Cost: $1,850 | EPA: 21/27 mpg city/highway | Price: $33,995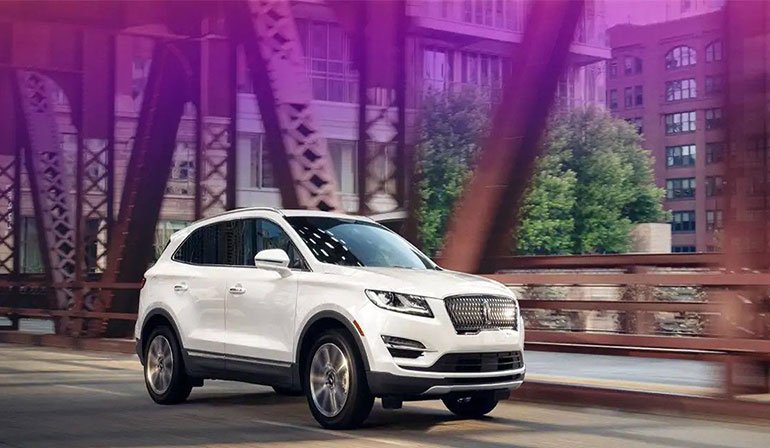 Lincoln introduced the 2019 MKC with a new front fascia offering a smooth ride in a low base price. Another good thing about this solid SUV is the regular unleaded fuel it uses to make its commutes. Again, you got to choose between two turbo engines. The base engine generates 240 horsepower while the bigger turbo-four churns out 285 horsepower. Obviously, the latter will be less fuel efficient with 18 mpg in the city and 25 mpg on the highway. On the other hand, the base engine delivers 21 mpg in the city and 28 mpg on the highway.
Do not think its low base price will make it less safe. It got 'four star' overall rating from the National Highway Traffic Safety Administration and 'Good' rating by the Insurance Institute for Highway Safety.
2019 Infiniti QX50
Annual Fuel Cost: $1,900 | EPA: 24/31 mpg city/highway | Price: $36,550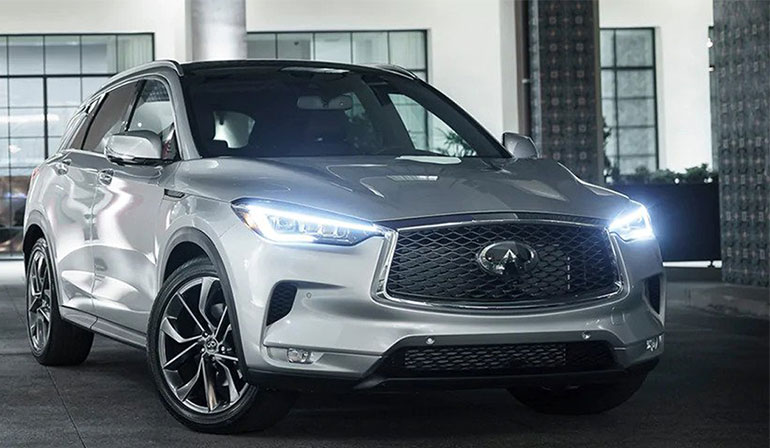 Equipped with a variable compression turbocharged engine that's first for a production vehicle, the 2019 Infiniti QX50 yields 268 horsepower with excellent fuel economy figures. The luxury compact SUV delivers 24 mpg in the city and 31 mpg on the highway. The all-wheel-drive model reduces the highway economy just one mpg.
Infiniti took a year break and redesigned the QX50 completely. The product comes with class-leading cargo capacity and plenty of space for passengers inside. The base model sports synthetic leather seats (leather optional) and lots of premium materials to give a luxury feel. Yes, it has a below-average price, but that leaves too much to desire. The better options could be the Audi Q5 or the BMW X3.
2019 Lexus UX 200
Annual Fuel Cost: $1,300 | 29/37 mpg city/highway | Price: $32,000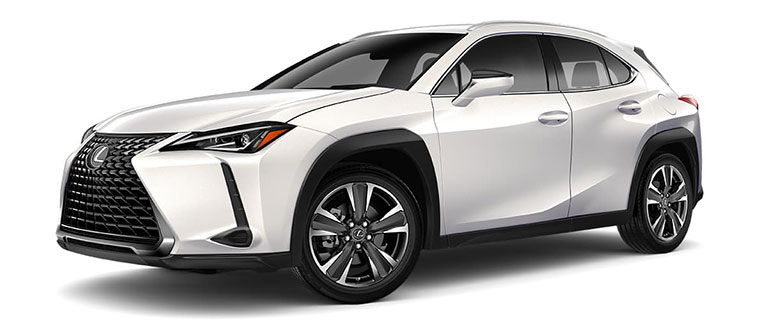 If you are looking for a brand-new luxury subcompact SUV, consider buying the 2019 Lexus UX 200. It not only drives smoothly but also delivers excellent fuel economy. Moreover, it offers lots of standard driver assistance features. On the downside, it affords less cargo space and isn't as fun to drive as its competitors because of its slow acceleration. The four-cylinder engine only produces 169 horsepower.
Talking about the fuel economy figures, they are pretty decent with 29 mpg in the city and 37mpg on the highway. It only comes as a front-wheel drive. If you like the styling and comfort of the UX with a better economy. Consider the UX Hybrid model, which delivers 41 mpg in the city and 38 on the highway on all-wheel drive.
2019 Lexus UX Hybrid
Annual Fuel Cost: $1,000 | 41/38 mpg city/highway | Price $34,000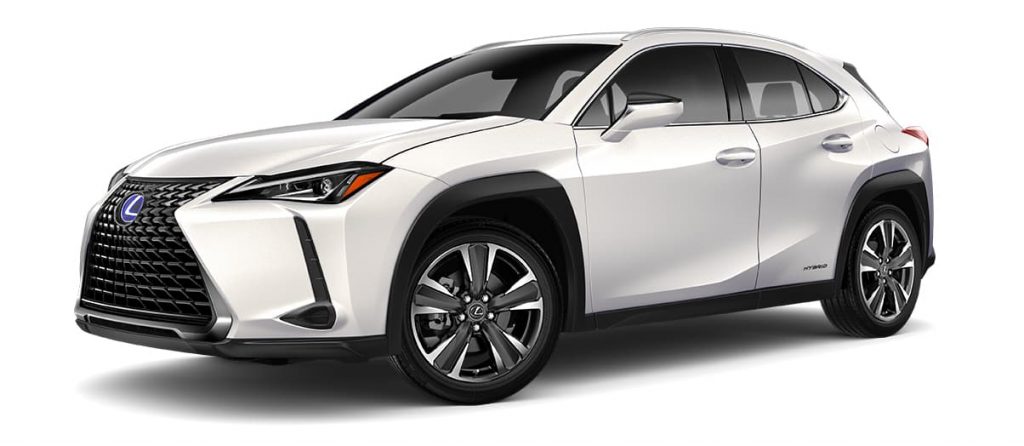 Excelling in both power and fuel economy. The hybrid variant of the UX delivers a healthy 41 mpg within the city and 38 mpg on the highway. Being an extra-small SUV, it does not offer ample cargo space. The rear passengers won't feel happy either.
Yes, it is not very powerful compared to other most fuel efficient luxury SUV on this list, but it is quicker than its gasoline sibling, with an output of 175 hp. If you want to bump the power output a little. I advise you to opt for the F Sport package, which improves it to 181 horsepower and updates the suspension.
2019 Audi Q7
Annual Fuel Cost: 2,350| 19/25 mpg city/highway | Price: $53,550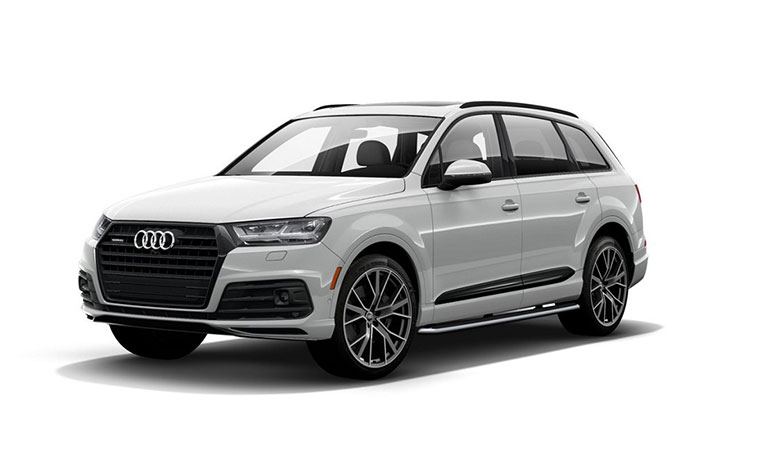 Audi worked very hard on the Q7, and that is evident from every angle of its craftsmanship. The seven-seater utility vehicle features a lavish interior, comfortable seats, impressive handling, and engaging performance. Either you opt for a turbocharged four-cylinder offering 248 horsepower and 273 pound-feet of torque or the optional 3.0-liter supercharged V6 creating 329 horsepower and 325 pound-feet of torque, you get 19 mpg in the city and 25 mpg on the highway, which are good numbers for a seven-seater. The US News named it 2019 Best Luxury 3-Row SUV for families for its spaciousness, safety, and reliability.
2019 Porsche Cayenne
Annual Fuel Cost: $2,350| 18/23 mpg city/highway | Price $65,700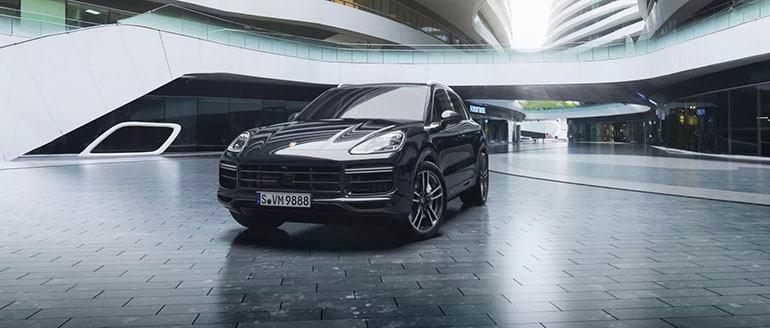 If you are looking for a fun to drive luxury SUV, I suggest you blindly select the 2019 Porsche Cayenne. It ranks second in luxury midsize SUVs list at US News for its athletic handling, powerful turbocharged engines, and comfortable seating. The best part is the completely redesigned Cayenne has more muscles than the other most fuel efficient luxury SUV on our list, and the extra power doesn't hit the fuel economy figures badly. The athletic SUV returns 18 mpg in the city and 23 mpg on the highway. The three engine choices include a 335-horsepower turbocharged V6 a 434-horsepower twin-turbo V6 and a 541-horsepower twin-turbo V8.
Although the performance figures are fantastic, it is the most expensive fuel efficient luxury SUV on our list. Its competitors offer more cargo space and standard safety features for less. Consider opting BMW X5 or Audi Q7 to save money.