The life of the jet set is not easy. Being rich doesn't necessarily mean that you're always off enjoying at luxury resorts and secret islands. With great wealth, come great dreams and to make those dreams a reality is an uphill battle. So is the case with Theodoros Fotiadis, a Berlin-based yacht designer. Fotiadis usually designs boats and yachts, but he has now taken on a challenge to build a worthy land companion for superyachts. And he has created a worthy companion indeed; A long-wheelbase 6×6 Land Rover Range Rover SLT Truck.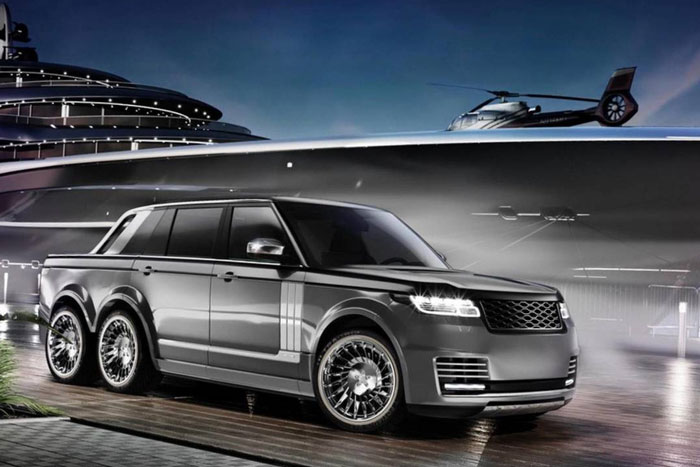 This custom-made opulent 6×6 Range Rover SLT project is still developing and is set to launch at the Monaco Yacht Show in September. The project is dubbed as the T.Fotiadis Superyacht Land Tender (SLT) and will be available to the superyacht owners soon with the option to customize each behemoth to its owner's specifications. This luxurious land-yacht is going to be 19 foot long and will weigh about 3.7 tons (and they say size doesn't matter).
Fotiadis told in an interview, "It is designed to be a superyacht tender. Until now, superyacht owners arrive at the dock aboard their 30-foot tender limos and then have to use Maybach or Rolls-Royce to get around town. The SLT is a vehicle dedicated specifically to the yachting world and style ambassadors."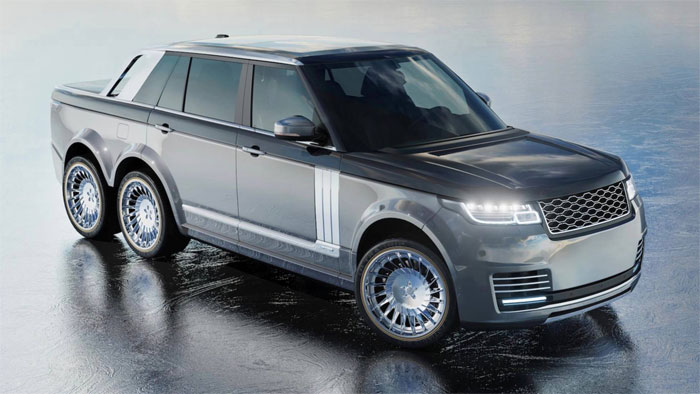 Well, billionaires already had the option for a monstrous Mercedes G63 AMG 6×6 SUT that had the world in its charms and the menacing convertible Mercedes-Maybach G650 Landaulet that combined the G-Wagon's extreme off-road capabilities with the ludicrous luxury of the Maybach. But this one seems different as its purpose is not to take on the wild desert like the above-mentioned beasts but to cater to the luxury needs of the superyacht owners and style ambassadors, and to move them around the town with extravagance and finesse.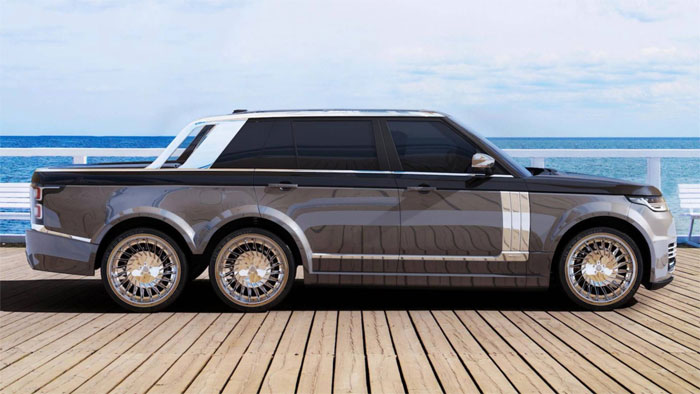 The Superyacht Land Tender will be available to the customers with a choice of a capable 4.4 litre V8 Diesel Engine made for competency, a Jaguar Land Rover's mighty 5.0 litres Supercharged V8 engine that roars with the power of 550 horses, and a more environmental friendly 2.0 litre four-cylinder with a hybrid system.
What do you think about this superfluous and beastly chariot? Will it be better than the Mercedes lineup of extravagant SUTs? Let us know in the comments.