Why Choose Pirelli?
Pirelli tires are one of the most prestigious and recognizable tires available for vehicles. In this Pirelli tires review, we will talk about the different models and products available in 2019. The Pirelli brand is one of the top contenders for the world's best tire manufacturer.
Pirelli is an Italian tire manufacturing brand that has been producing top-quality tires since 1872. It has a rich history of 140 years in manufacturing the top-tier tires.
They are also famous for creating the world's first high-performance low-profile street radial tires. Pirelli has a history of working with the top European car brands.
Therefore, Pirelli tires are one of the best tires available to choose for your car as they have excellent rolling resistance. Pirelli also provides the highest average tire tread life warranty.
Moreover, in the category of premium tire brands, Pirelli is the most affordable one. For instance, average Pirelli sedan tire cost approx. $111 per tire which is nearly $17 to $36 cheaper than Michelin and Bridgestone.
2019 Pirelli Tires Review:
For your handiness, we are providing you with a thorough Pirelli tires review for this year. In this Pirelli tires review, we are including all categories of tires that you may need for your vehicle.
All-Season (Passengers Car)
Passenger car tires are the tires that require high mileage ratings. There are two types of tires within passenger car tires, i.e. All-season tires and all-weather tires.
According to Pirelli tires review, the following are top contenders for best all-season passenger car tires:
Pirelli Cinturato P7 All Season Plus: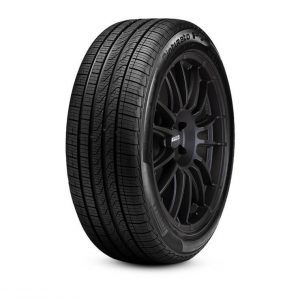 The Pirelli cinturato is the latest addition in the all-season touring tires by Pirelli. According to Pirelli tires review, these tires are mainly built for the drivers of sedans and coupes. The P7 tires well suits for all-year-round traction with longer tread life. In addition, P7 also facilitates higher fuel efficiency. To maximize the tread life, they use a silica-based tread compound along with unique polymers. The polymers help in lowering the rolling resistance which increases fuel efficiency. Optimized asymmetric 5-rib tread enhances the overall stability, cornering grip and traction on wider shoulder blocks. Pirelli modified P7's tread design in such a way that it well suits for the rainy season. And even snow due to circumferential grooves channel.
Pirelli P4 Four Season Plus: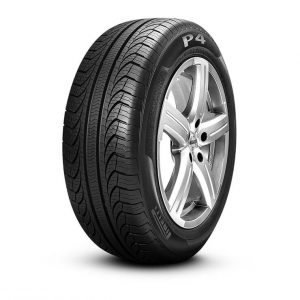 As per the Pirelli tires review, the Pirelli P4 a tire designed to provide maximum efficiency and performance all year round. Pirelli designed the P4 keeping in mind coupes, minivans, and sedans. The P4 tires specifically designed for providing exceptional traction on wet and dry roads. Pirelli enhances the stability and handling of P4 by using molded symmetric patterns and center rib around the tread. This enhancement makes P4 perform outstandingly both in city and highways. In addition to these, Pirelli has added two more longitudinal groves in the center of the tire; these groves help in expelling water in all weather conditions.
Pirelli P-Zero All Season Plus: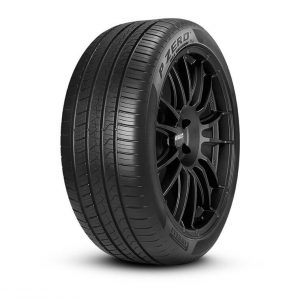 Pirelli P Zero All Season Plus is the tire that you can use in any season you desire. The Pirelli tires review of P Zero All Season Plus shows that it is an ultra-high-performance tire designed for all weather conditions. Pirelli rectified the previous flaw of P Zero by updating its core compound, and now the tire works exceptionally good in snow as well. This tire is well known for its precise driving, handling, short stopping power and increased traction in dry/wet conditions. It's well suited for sports coupes and high-performance sedans.
Pirelli P6 Four Seasons: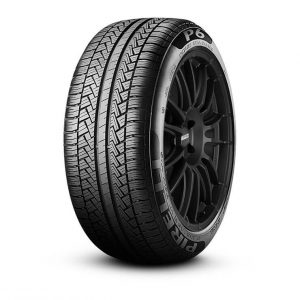 The latest addition in the touring all-season range by Pirelli is the P6 Four Seasons. Pirelli kept in mind the drivers of luxury sedans and coupes while engineering the designs of P6. P6 has extra-low rolling resistance due to an all-silica compound in treads, sidewall belts, and other parts.
Summer (Passenger Car)
The following are well suited Passenger car tires for summer season according to the Pirelli tires review:
Pirelli P-Zero: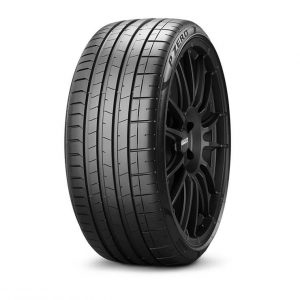 The Pirelli P-Zero is a tire designed for giving a maximum performance during the hot summer season. These tires are well suited for robust and high-performance sports cars, luxury sedans and sports coupes like Audi R8, Ferrari 599 GTB, etc. Pirelli made P-Zero tires in such a way that keeps the tire cold. It has high-speed handling capability due to its exceptional road grip.
Pirelli P-Zero Corsa System: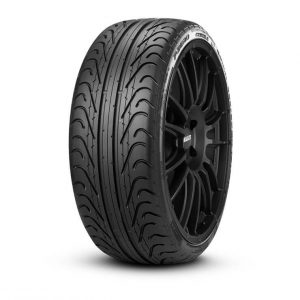 According to different Pirelli tires review, the P-Zero Corsa system tires specifically developed for extreme road use in super sports cars. These tires are generally used by driving schools, and for lapping in tracks. These tires are not recommended in wet conditions. The P-Zero Corsa system tires are available in 3 tread type designs, i.e. P Zero Corsa Direnziole, P Zero Corsa Asimmetrico, P Zero Corsa Asimmetrico 2.
Pirelli Scorpion Verde: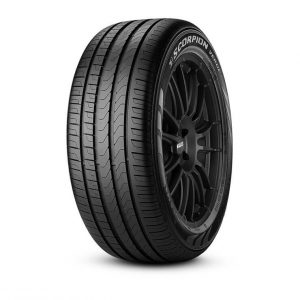 The Scorpio Verde is the eco-friendly range by Pirelli. Pirelli uses eco-friendly methods for the manufacturing of these tires. Scorpio Verde tires come with Pirelli's Noise Cancelling System. These tires help in increasing fuel efficiency and reduces CO2 emission. These tires are well suited for all-year-round usage.
Pirelli P-Zero Nero: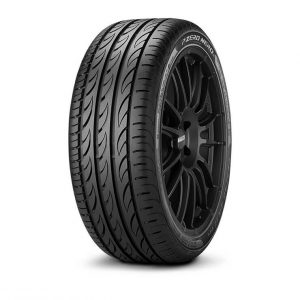 The Pirelli P-Zero Nero tires maximum performance summer tires designed for medium to large-sized sedans. These tires are for drivers of high-performance vehicles who want to play with their car's sporty characters. These tires have high-speed deformation resistance.
Winter (passenger's car)
When it comes to fuel economy and traveling in wet and dry condition. The winters series of Pirelli tires has got you covered.
Pirelli Winter Ice Zero FR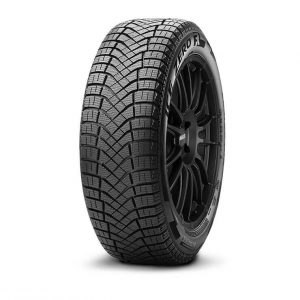 Pirelli Winter Ice Zero FR excellences in best safety and ground clearance in wet conditions. The design of this tire, according to the Pirelli tires review, has a broader footprint and shoulder surface area, which increases on-road traction and better braking.
Pirelli Winter 210 Sottozero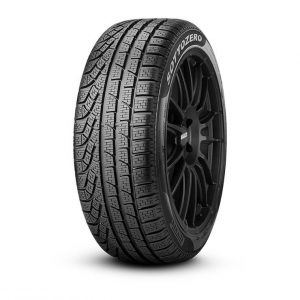 Pirelli continues its tread design in these tires too, providing it with the better ground to tire surface traction. It keeps your vehicle smooth and safe on the wintery roads.
Pirelli Winter Sottozero 3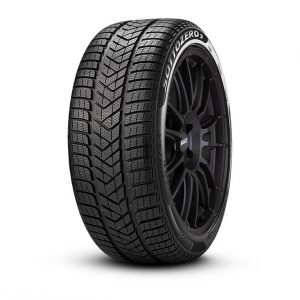 The major difference between the premium summer tires and Sottozero III tires is the tread pattern which digs through the snow to maximize the road grip and traction, said by Pirelli tires review. These tires provide the traction you need to keep your vehicle balanced through slippery corners.
Pirelli Winter Ice Zero (Studded)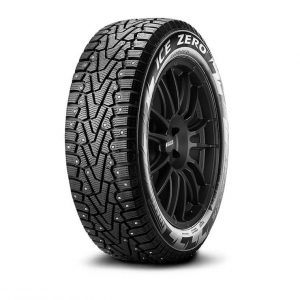 Pirelli tires review says that the advantage of using studded tires is that it gives you more lateral traction on ice as compared to non-studded tires. Another advantage of using the Ice Zero studded tires is that it has a longer life as compared to ordinary tires
All-Season (Light Trucks and SUVs)
Pirelli masters in High-End SUVs tires technology as well as pickups or light trucks. The tire models mentioned below well suits for SUVs, light trucks, and pickups.
Pirelli Scorpion Zero Asimmetrico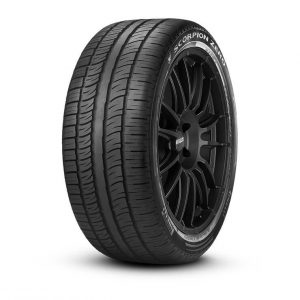 Pirelli Scorpion Zero Assimetrico tires are ideal for all-terrain driving. Whether it's a snowy trail or a rocky one. This technology overcomes every problem you might face.
Pirelli Scorpion Verde All Season Plus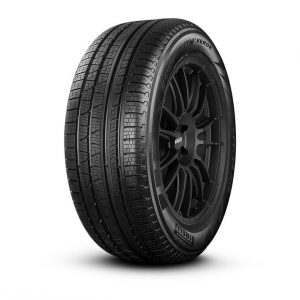 Pirelli scorpion all season plus is an energy-efficient tire as per Pirelli tires review. These tires are ideal for saving fuel in your large vehicle.
Pirelli Scorpion Zero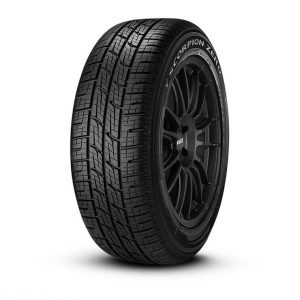 Pirelli Assimetrico is technically a descendant of Scorpion Zero. Both of these tires have similar tread design and fuel efficiency. It provides you with the best vehicle control.
Pirelli Scorpion ATR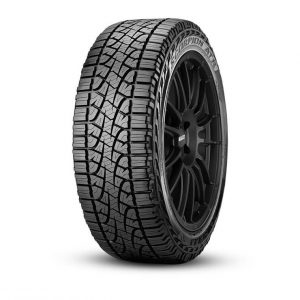 The Scorpion ATR a tire well suited for any terrain and on & off-road activities. It has a Unique self-cleaning groove design.