Mini Convertible and Mini Roadster
When it comes to open-air fun, we immediately think about high-end convertibles that are designed to make you satisfy. Unfortunately, not all convertibles are capable to deliver elite class fun and engagement. Well, this year for the soft top season the potential shoppers have a tough time as the Mini Convertible and the Mini Roadster are there to make your decision making hard.
The Mini Convertible is designed for three whereas in the Mini Roadster only two can enjoy the fun of open air. The Mini Convertible has a faster top that fully opens in just 15 seconds. Whereas the Roadster has a manual activation with the partial automatic system. Both the models are designed to deliver a non-ending fun and enjoyment.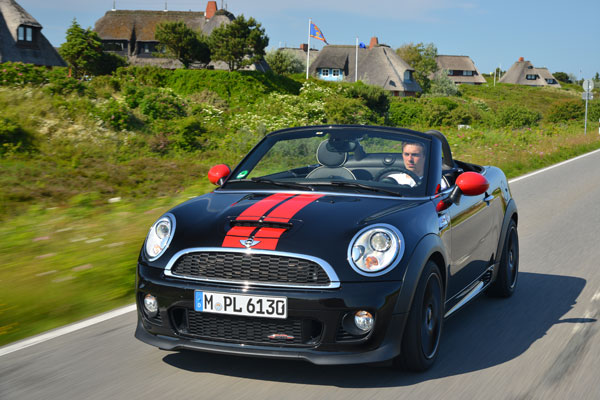 The Mini Convertible and Roadster are capable to offer full safety to the riders as they have two polished stainless steel rollover bars and rigid windscreen frame. Both models offer impressive storage room that makes it a perfect choice to drive in summer for a picnic.
The Mini Convertible has 5 trims, the 98bhp Mini One Convertible, the 112bhp Mini Cooper D Convertible, the 122bhp Mini Cooper Convertible, the 143 bhp Mini Cooper SD Convertible, and the 184bhp Mini Cooper S Convertible.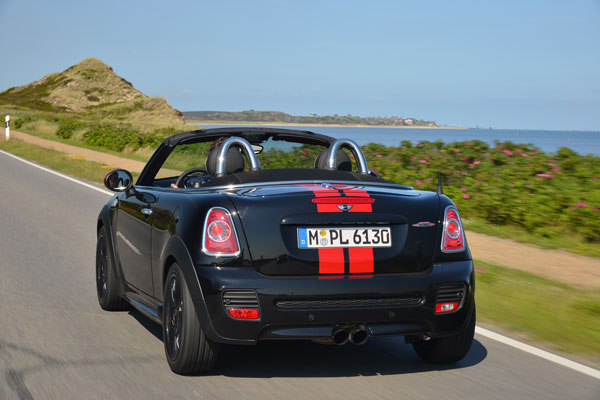 The Roadster version has 4 trims that add the name of the John Cooper. The legendary sports car designer in the names of its models. The Roadster trims are Mini Cooper Roadster, Mini Cooper D Roadster, Mini Cooper SD Roadster, and Mini Cooper S Roadster. For all the Powertrains a six-speed manual transmission is standard whereas a six-speed automatic transmission is optional.
Moreover, sports car lovers can even access both the body styles in a sports version too. They name as the Mini John Cooper Works Convertible and the Mini John Cooper Works Roadster.