The Tesla Model S has been under the radar for quite some time now. The vehicle has been associated with accidents and deaths on more than one occasion. This time the event involving the Model S was not fatal but it did crash hard
The Model S driver flew in the air after he sped over a pair of rail tracks in Barrie, Ontario. A video released by the daily newspaper Barrie Today, which the Barrie Police Department shared in their Twitter, shows the car taking a huge leap in the air after landing hard on the oncoming lane about 100 feet away. The car had driven straight into a tree after landing in an elementary school's parking lot.
The message shared by the Police carries a warning for other drivers; never try something like this. We also came to know that the 46-year-old Model S driver was arrested and charged with risky driving and will hear from the court in October. The stunt did not cause any fatalities but the passengers got minor injuries.
It goes to show how dangerous reckless driving can be and we all should drive slow and carefully.
The local police department released this Tweet:
It may look "cool" and like something from out of the movies, but in reality the action of this driver put many lives at risk, including his own. He now faces Criminal Charges and will appear in court in October. https://t.co/J4z8x4ehQr https://t.co/bXHMUKJXV5

— Barrie Police (@BarriePolice) August 29, 2018
Tesla Model S Crashes Photos: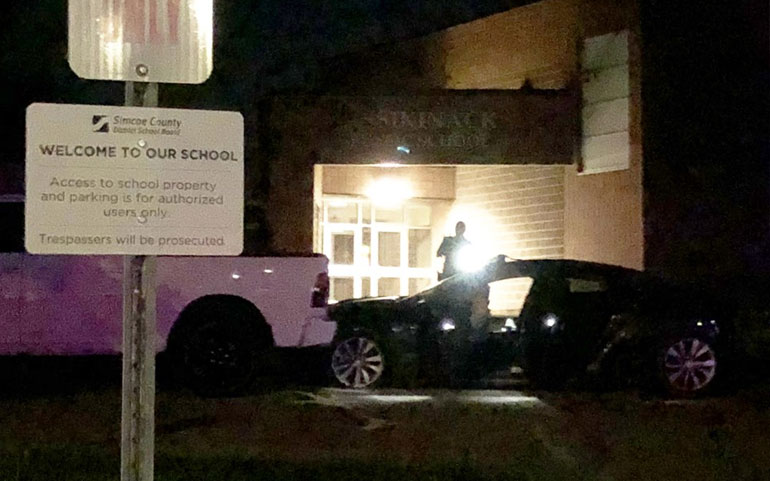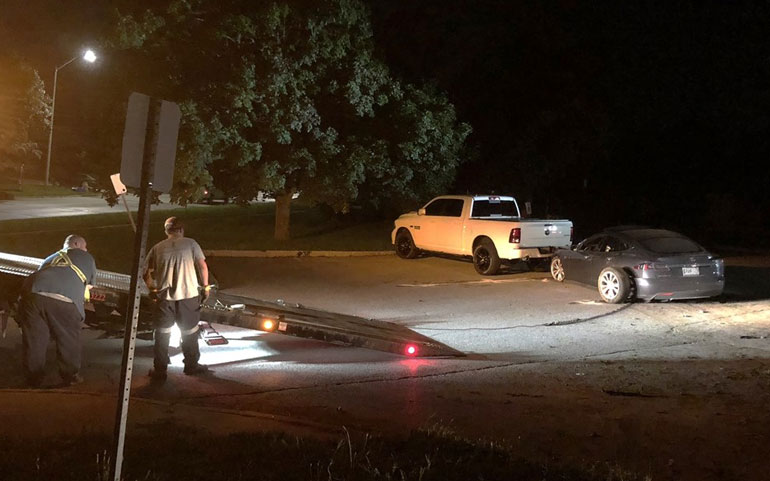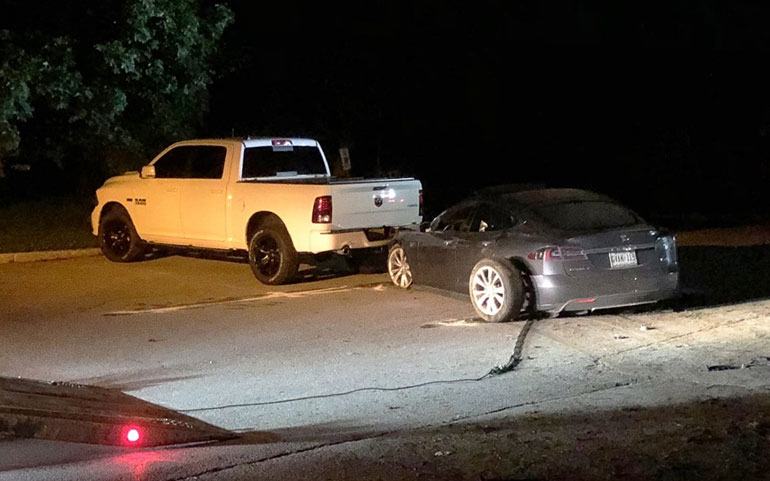 Featured GIF: Barrie Today (YouTube)