Koenigsegg Automobile is set to showcase their two most beautiful and viciously powerful Regeras.
The first Koenigsegg Regera was unveiled at the Geneva Motor Show 2015 and was claimed by Koenigsegg to be the most powerful and fastest accelerating production car ever. However, it was later revealed that only 80 Regeras will be manufactured, of which, all eighty are already sold.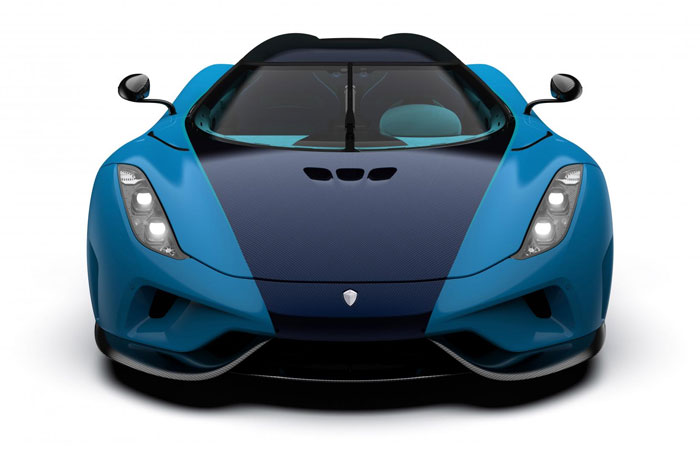 As the nomenclature suggests, the Koenigsegg Regera is set to reign over the Geneva Motor Show 2018 (which is opening in two days) with the addition of two very special editions;
These two customer-built special editions Regeras have acquired specialized aerodynamics package, exceptional interior materials, and exclusive paint jobs.
The Ghost:
This Koenigsegg hypercar package branded as the Ghost Edition is a high-downforce package which is said to increase the Regera's downforce by 20 percent. A deep front spoiler and rear winglets are featured on the body that functions in harmony with the active rear spoiler. The aero delivers more aggression to the Regera Ghost.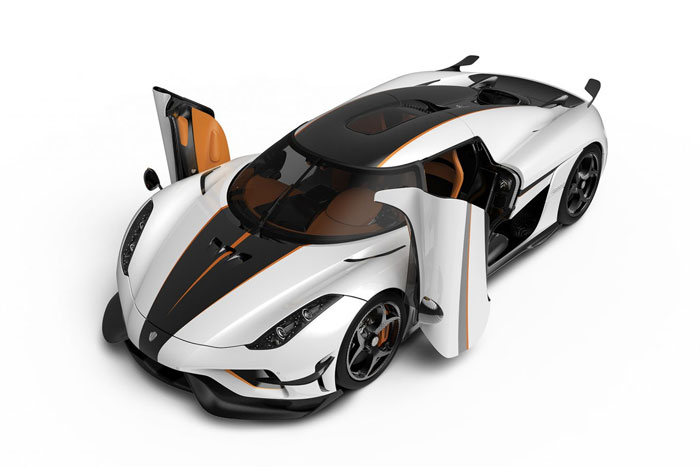 A carbon center-strip with orange highlights runs through the crystal white exterior. While, the interior complements the exterior with orange and black leather, carbon fiber accents and aluminum center column.
The d'Elegance:
The d'Elegance emphasizes more on splendor; with fresh and tranquil Swedish blue color that is applauded by the blue hue of the carbon fiber and ocean green stripes. The interior is made of a special handcrafted Scandinavian material draped in the same blue scheme. The d'Elegance is missing the additional aero equipment of the Ghost package though.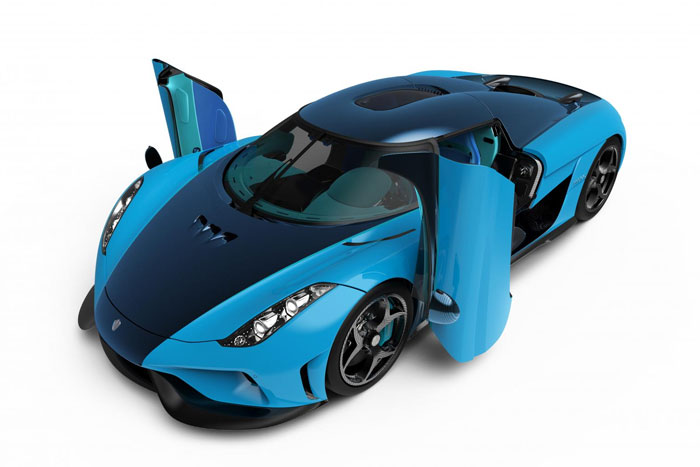 Image by koenigsegg.com