There are hundreds of thousands of used cars for sale across the UK, many at what seem to be bargain prices. The used car market is of course far bigger than the new one, with around seven million second-hand vehicles sold in 2014 alone. However, snapping up a car for a great price doesn't always result in good value for money, especially if numerous repairs and upgrades are required. With a bit of research, knowledge, and understanding of what to look for when purchasing a second-hand vehicle it is perfectly possible to achieve great value for money.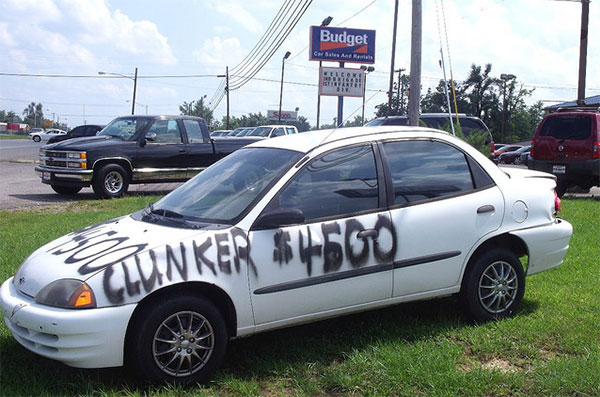 Image credit: frankieleon
Choose the Right Vehicle
Most cars rapidly dwindle in value within a year of being bought brand new and continue to lose value, albeit at a slower rate, over the following years. Some vehicles lose value at a faster rate than others, which means they will be on the used car market at a great price more quickly. If you're looking for a nearly new car then it's good to look at what vehicles lose value quickest but are still good quality. A used Kia Cee'd a hatchback, for example, can cost just 30% of its original price after only three years.
Pick the Right Age
Relatively new low-mileage used cars will still offer the benefit of a lower-than-new price but will likely have a chunk of the manufacturer's warranty remaining and any service issues that crop up will be quickly remedied by the dealer. Cars with a higher mileage shouldn't be sniffed at though as advances in technology mean most modern vehicles are easily capable of covering at least 100,000 miles without trouble. If you don't expect to rack up too many miles yourself then you could find a high mileage vehicle that's not too old that will serve you well. Depending on the car the right age to buy at will differ. Some models are known for lasting well while others may suffer particular problems. Always check the service history and confirm that any recalls have been dealt with before purchasing as this will show how well the car has been maintained.
Find the Right Price
The age and mileage of a car are the key points that help the seller settle on a price tag, using industry price guides coupled with the condition of the car. If a brand new car is launched that really is your 'must have' it is often worth waiting at least a year for the price to drop and mileage to stack up. The sweet spot is usually when a car has around 30,000 miles on the odometer as this is when the price normally starts to dip more steeply. AA Cars have a range of used cars that meet this criterion. You don't want to be paying over the odds for a temperamental used car so do your research thoroughly.