BMW certainly leads the way when it comes to creating coupes that can surpass customer expectations. While BMW 1 Series has remained one of the most popular cars in its category and has impressed buyers around the world, the all-new BMW 2 is just about to take the competition to the next level. The new BMW 2 Series is something that BMW is going to bank on in the year 2014 as they introduce some of the coupes that will combine the power of BMW TwinPower Turbo technology and many new features that make these vehicles performance-oriented vehicles. However, BMW claims that there is no similarity between 1 Series and 2 Series and that is visible right from the exterior of the vehicle.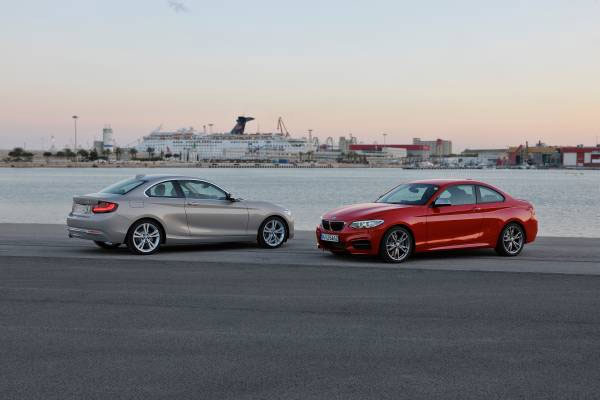 The all-new BMW 2 Series Coupe gets the two-door design that reflects the BMW brand and has this three-box body and low slung silhouette that BMW is known for. It is compact and sporty and offers better exterior that surpasses the BMW 1 Series Coupe. The new coupe is longer than the 1 Series coupe which actually improves the performance and also adds up more space in the cabin. With the longer wheelbase and wider tracks, BMW 2 Series coupe can perform better with similar engine dynamics and proportions. The new coupe also gets a lower roof which actually helps to increase the interior space and improve the aerodynamics of the vehicle.
Under the hood, it is powered by BMW TwinPower Turbo four-cylinder engines that generate 184 horsepower to 326 horsepower depending on different trim levels. BMW has also introduced new technology and functions that can offer driver better engagement options. The interior is very driver-centric as most of the features on the instrument panel and center console. With BMW 2 Series Coupe BMW claims that they will be able to deliver better sporty coupes that also have appealing design factor.