Top 10 Cars at Shanghai Auto Show
In the last few year's China has managed to take a good lead in the automobile market as there are more and more buyers here that would like to have better cars. The demand for better cars is more here than anywhere else in Asia. Therefore many car manufacturers are now turning their attention to Asia's largest auto market. Many car manufacturers decided to showcase their top 10 Cars at Shanghai Auto Show 2013. But here we take a quick look at the top 10 cars that really made an impression at the event.
Mercedes Benz The Concept GLA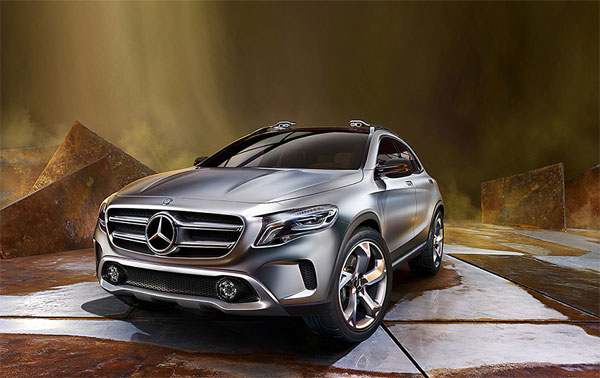 The all-new Mercedes Benz The Concept GLA managed to attract most visitors at the Shanghai Auto Show 2013. However, with the new styling options that they have introduced. The new GLA Concept vehicle gets bigger laser beam headlamp clusters. The car sports twin bulged hood on the front side under which you will find a 2.0-liter turbocharged four-cylinder engine. That generates 208 horsepower and 258 lb-feet of torque. The engine is mated with seven-speed dual clutch transmission through 4 Matic all-wheel-drive system.
2014 Maserati Ghibli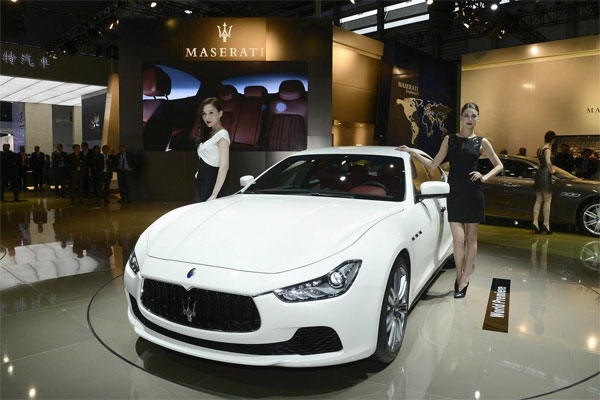 Maserati has decided to impress many car buyers in China with some of their brand new cars. Therefore they decided to showcase 2014 Maserati Ghibli. It gets a stylish design on the outside while the car is powered by three different six-cylinder engines, two petrol and one diesel engine to choose from. The car offers the new Q4 all-wheel-drive system with all kinds of engines and looks identical to the BMW Series 3 car. The new Ghibli is also speedy and has the exceptional performance to impress many buyers around the world.
Buick Riviera Concept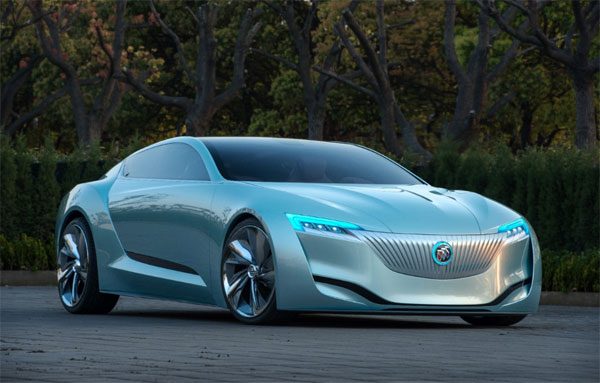 Buick has always been present in most of the car events and car exhibitions around the world. However, this time they decided to display the Buick Riviera Concept car at the Shanghai Auto Show 2013 that managed to impress many visitors. With futuristic styling and flowing body shapes, this car has managed to gain a lot of attention. The car will be powered by Buick's dual-mode wireless plug-in hybrid electric vehicle propulsion system. It also gets 4G wireless connectivity to ensure that the driver and the passengers are always connected.
Renault Alpine A110-50 Concept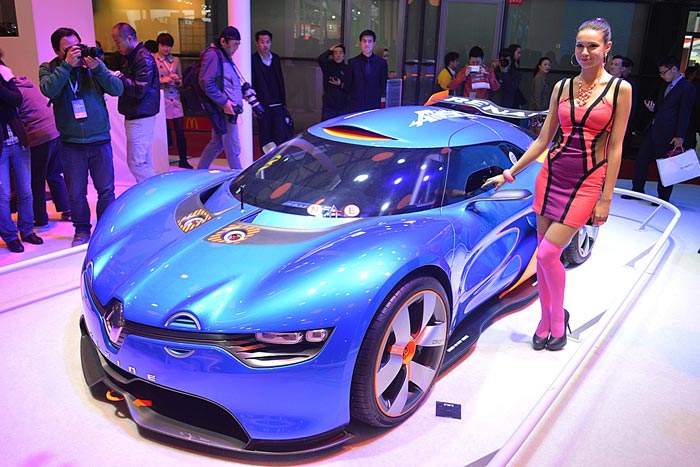 Renault managed to strike hard with their hard-hitting design concept that also marks the 50th Anniversary of the Renault Alpine A110. The new A110-50 Concept car was among the top cars at the show because of the stunning paint job that was done on it. The car also has hood mounted fog lights, wavy rear wing, scissor doors, and carbon fiber body that look very futuristic. The concept car gets powered by a mid-mounted 3.5-liter V6 engine. That produces 400 horsepower and mated with the six-speed dual clutch transmission.
Hongqi L9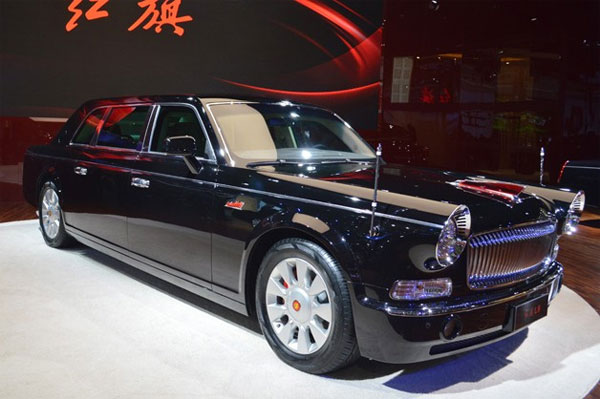 This car literally means Red Flag and is sub-brand of FAW that took a lot of inspiration from Chevrolets that were made in the past. Now, Hongqi designers have gone ahead and combined the retro and luxury options together to bring out L9 which is an executive sedan on the lines of Rolls Royce Phantom and Mercedes Benz S-Class. This retro looking sedan is powered by a 6.0-liter V12 engine that delivers 400 horsepower and 405 lb-feet of torque.
Ford Escort Concept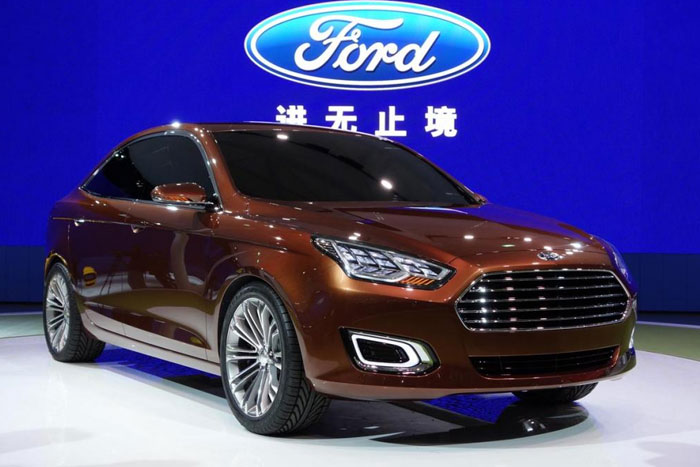 While Ford has been trying to impress American car buyers they have decided to roll out the Ford Escort Concept at the Shanghai Auto Show for the Chinese market. The new Ford Escort Concept vehicle has a better sleek design with wider chrome grille on the front and fog lights and air intakes that make it appear sporty.
Citroen Wild Rubis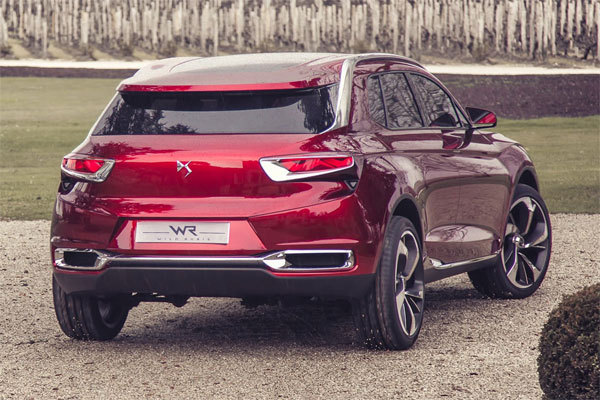 At the Shanghai Auto Show, Citroen decided to roll out another concept car that managed to steal a lot of attention. The unveiling of the DS Wild Rubis concept car managed to get a good response from the visitors. Wild Rubis takes lots of inspiration from DS concept cars. Moreover, it offers better options for compact crossover customers in the Chinese market. The car will have the full hybrid plug-in technology and will roll out especially for the Chinese buyers.
Volkswagen CrossBlue Coupe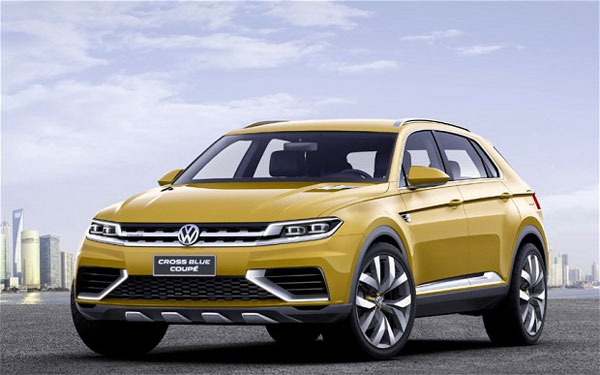 Volkswagen has decided to introduce the new CrossBlue Coupe. That adds the three-row concept and works on two electric motors powered by 9.8kWh lithium-ion battery. The electric motors have the power to produce 295 horsepower along with direct injection V6 TDI four-cylinder engine. Therefore, that offers combined fuel economy of 79mpg on the European cycle.
Nissan Friend Me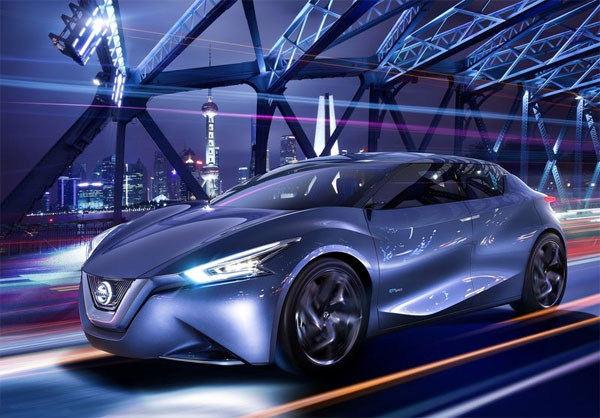 While most people believe that hatchbacks are not too popular for the Chinese market. Nissan decided to go against the rule and introduced Nissan Friend-Me that looks like a sedan with a hatchback. The car is designed by Nissan Design China the car is designed for young buyers that need better ambiance and interiors.
Kia Horki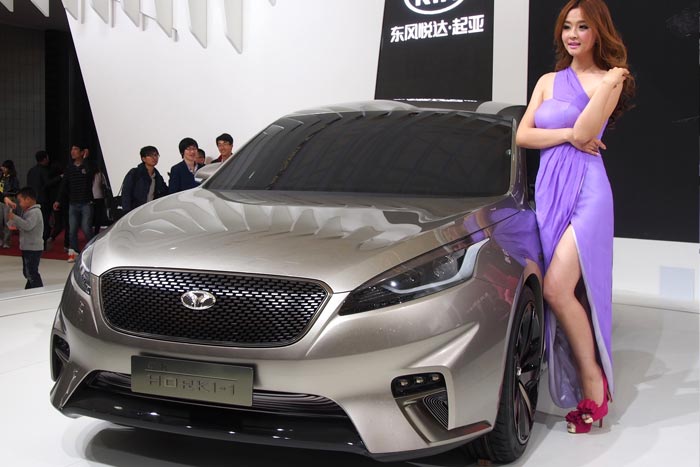 South Korean car maker Kia also came up with Kia Horki which is co-developed by Dongfeng Yueda Kia. The car is based on the 2014 Kia Forte platform and will only be available in the future for Chinese buyers.