Mercedes has revealed the price and specifications for the new C Class Saloon, which is expected to hit the UK markets in June this year. The model will be offered in price ranges between £26,855 and £34,355 depending on the variants you choose.
Specifications
The new and improved saloon will be available in two engine variants: a four cylinders 1991cc petrol C 200 engine generating 184bhp and an even stronger 2143cc diesel C 220 BlueTec capable of delivering 175bhp and 295lb-ft of torque. Splendid engine capacity can be integrated with a six-speed manual or seven-speed automatic transmission to deliver performance at its best. Although the suspension has not yet been confirmed, if C Class comes with a four-wheel drive suspension, it can pose serious competition to the BMW 3 Series and the Audi A4.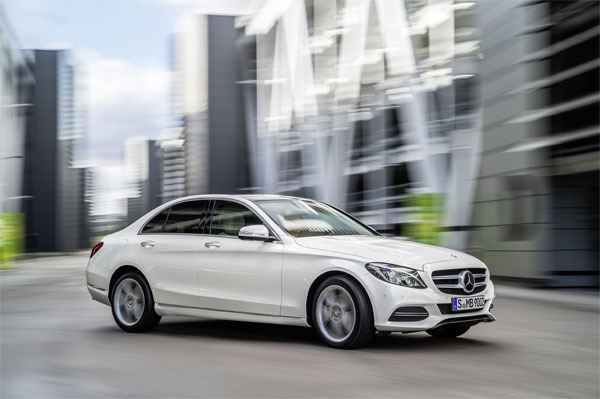 The new model not only has a stronger engine but is also efficient in fuel economy. 100kg lighter 2014 C-Class accompanied with efficient aerodynamics has improved the economy figures by almost 20% compared to its predecessor. The fuel economy ranges between 70 to 74mpg depending on the engine variants you select. You can opt for a base trim level or The Sport trim level, which includes 17-inch alloy wheels, satellite navigation, chrome trim exterior, and lowered suspension to enhance driving comfort.
You can always choose the higher AMG Line range which gives you 18-inch AMW wheels, an AMG body kit, Sports Suspension and an Artico finish on the dashboard.
Environment-Friendly
The all-new C Class Saloon gives reduced CO2 Emissions and emits only 103g/km with a diesel engine and 123g/km while running on a C200 petrol engine.
Infotainment and Safety
The 2014 Mercedes C-Class has been designed to facilitate you with interactive yet safe driving experience. It comprises of a touchscreen infotainment system, standard rear-view camera, Airmatic air conditioning, cruise control and safety systems like Collision Prevention Assist Plus and tyre pressure monitoring system. A unique innovation in the C-Class is its Rain-Sensing Wipers which respond automatically to rain or water dropping on the windscreen.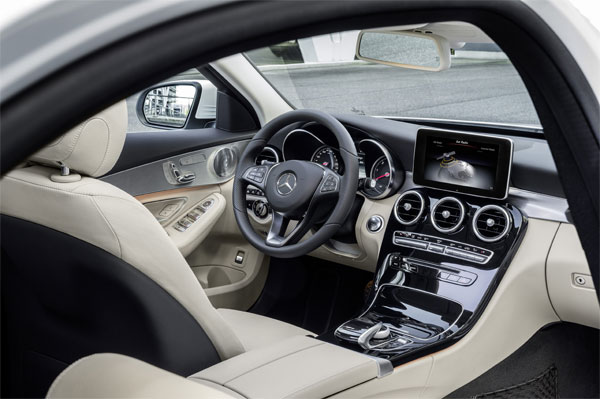 With the price and specs now announced, Mercedes lovers in the UK eagerly await for the arrival of the 2014 C-Class.