Bentley has been trying to promote some of the new cars that they have for their European customers and Bentley Motors today unveiled a new Limited Edition model called Birkin Mulsanne which is exclusively for European buyers. Sharing more about their new limited edition vehicle, Bentley said that the car takes inspiration from Sir Henry "Tiger" Tim Birkin who has been known popularly as the Bentley Boy and has raced extensively around Europe in 1920s and 30s. Bentley said that they are honored that they have come up with a new model that is named after the legendary racer.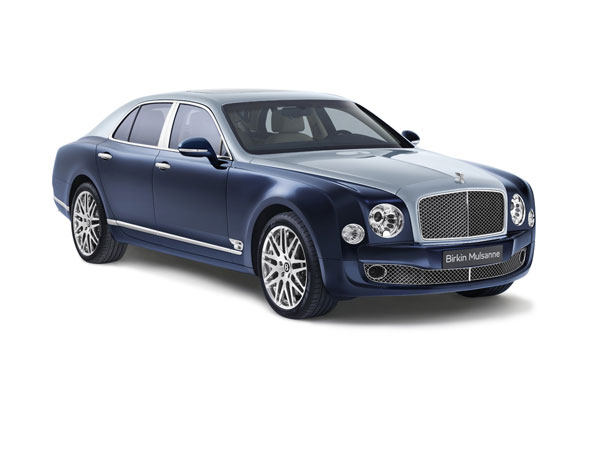 Bentley revealed that they will only produce 22 such cars around the world. The new Bentley Birkin Mulsanne will be available in Ghost White, Damson and contrast of Fountain Blue and Dark Sapphire. The new car will also have 21 inch wheel design that is inspired by original Mulsanne concept car. The car will also have 3D Flying B logo that will be stitched into the headrests and will have wooden front fascia and rear picnic tables. The vehicle will also have stunning tailored luggage set that has been hand-crafted to blend with the interior of the vehicle.
Under the hood, Bentley has decided to make use of the 4 ½ liter engine that has the capability to generate 242 horsepower and therefore it has lot of performance loaded in it. Bentley has also made sure that the car offers the right experience for the passengers and therefore the interiors are spacious and comfortable. The car will have twin 8 inch LCD screens in the rear of the seat headrests, a DVD player, Wi-Fi hotspot and premium audio systems and iPads integrated into the picnic tables. So, far Bentley has not provided any details about the price of the vehicle when it will be available in the market.