America owns the largest market for convertibles in the western world. Available in a variety of options, these topless cars have ended the dominance of imported vehicles in this region. Let's take a look at the most favorite convertibles from American automakers.
Chevrolet Corvette Stingray Convertible
Dubbed as America's Sports Car, Chevrolet Corvette has been in production since 1953. Chevrolet has also been delivering the convertible variant of the model, right from the beginning. The American's most favorite convertible, the 2014 Chevrolet Corvette Stingray Convertible is driven by a completely re-engineered powertrain having a 6.2 liter LT1 V8 engine that yields an estimated 460 horsepower and 625 Nm torque.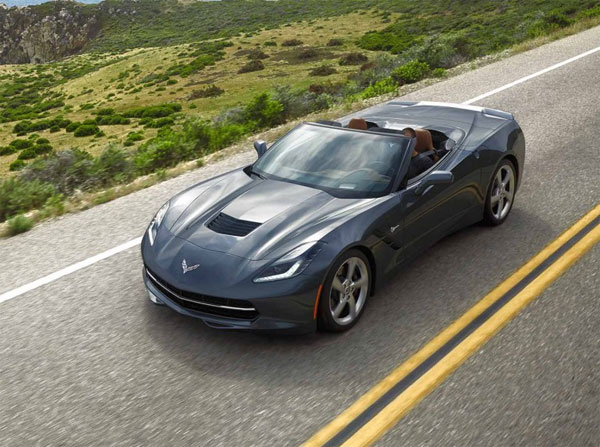 The standard Stingray Convertible encompasses seven-speed manual transmission. Its all-new electronic fabric rooftop can be pulled in and out even driving at 48 km/h. The price of the Stingray Convertible in America is USD 58,000.
Ford Mustang Shelby GT 500 Convertible
Mustang is an all-time favorite sports car of Americans. Its convertible variant is equally popular among the consumers. The 2014 Ford Mustang Shelby GT500 Convertible is propelled by a 5.8 liter DOHC 32-Valve V8 engine which boasts 662 horsepower and 855 Nm of torque.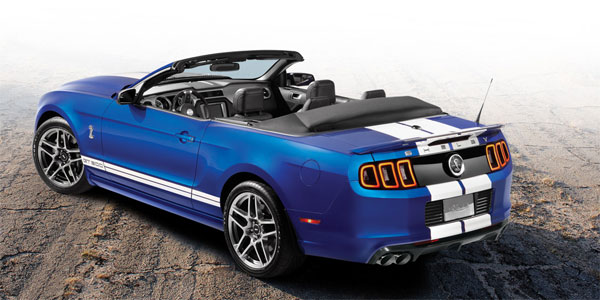 The most enticing thing about this convertible is its sporty interior. The RECARO® leather-trimmed sport bucket seats are embroidered with color-keyed cobra logo and color-coordinated racing stripe. It has a power retracting top that brings your sense of freedom alive. The price of the Mustang Convertible starts from USD 60,110.
Chevrolet Camaro Convertible
Third in the list is the 2014 Chevrolet Camaro Convertible, which is desired by almost every teen across the USA. Due to the continuously increasing popularity of fifth-generation Camaro with Bumblebee character, its convertible sister has also set its position in the respective market segment.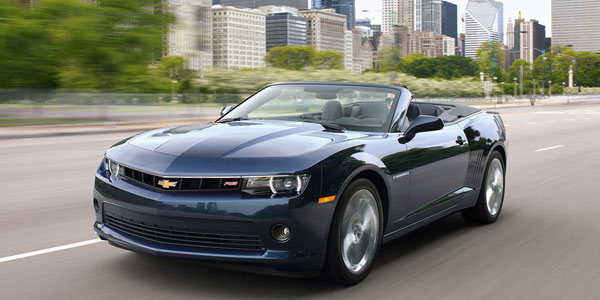 The basic version of Camaro Convertible holds a 3.6-liter V6 engine that creates 323 horsepower and 570 Nm torque. This high-tech engine is available with six-speed manual as well as automatic transmission. The Camaro Convertible delivers an open-air thrill ride with the top down, without losing its distinctive Camaro shape. The basic price of this vehicle is USD 31,055.
Chrysler 200 Convertible S
Although Chrysler 200 Convertible S has born recently and does not have a history like other convertibles in this list, it managed to claim an impressive market share in North America. Unlike other sports convertibles, this car gives a softer impression with street-smart attitude.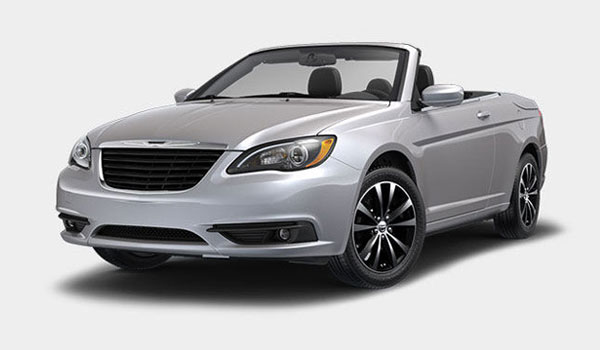 Installed inside this convertible is a 3.6-liter PENTASTAR V6 24-Valve VVT engine that gives 283 horsepower and 352 Nm torque with noise, vibration, and harshness, as required by a topless sports car. It is also available with power retractable hardtop which is completely hidden while it is down. This first generation convertible from Chrysler is offered at a minimum USD 33,445.
SRT Viper Roadster
The last in our list is an upcoming roadster from Chrysler's subsidiary. Viper is a product of Dodge, which had been owned by SRT (Street & Racing Technology) for a couple of years. Enthusiasts across America are highly anticipating the new convertible variant of Viper.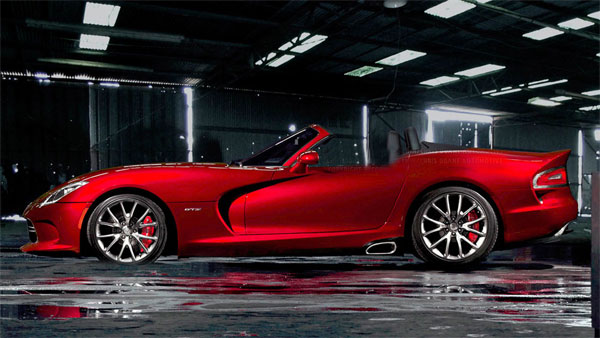 Most probably, this roadster will be having a powertrain similar to current SRT Viper, which generates 640 horsepower and 810 Nm torque through an 8.4-liter V10 engine. Although the price has not yet been confirmed by the automaker, we can expect it to be as moderate as others in the list.
The above mentioned American convertibles are ranked on the basis of reviews and ratings of U.S. consumers and experts.
So, which is your favorite American convertible?