Hyundai has quickly managed to earn its reputation in the United States auto market with some best cars that appeal to American consumers. Recently, Hyundai announced that their new 2014 Santa Fe Sport was awarded Family Car of the Year award by Cars.com in their 2014 Lifestyle Awards. Hyundai said that they are glad and honored that 2014 Santa Fe Sport has been recognized by Cars.com which is one of the reputed online destinations for car buyers and consumers that want to find out more information about cars and how they can get the best deals.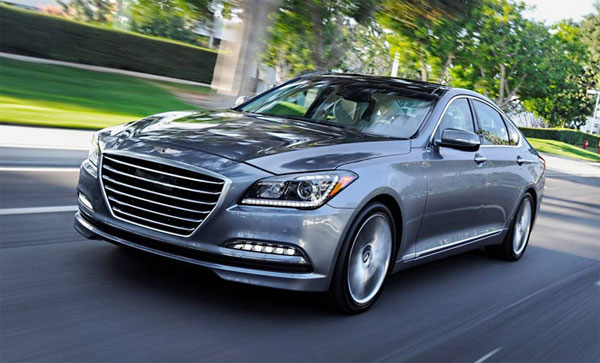 Cars.com editors mentioned that it is not just the design and the performance of 2014 Santa Fe Sport, but also the price factor that actually won it the best car award. This small crossover SUV offers seating space for five and is powered by 2.4-liter four-cylinder engine that generates 190 horsepower and 181 lb-feet of torque for the base model. The 2.0T model gets the turbocharged 2.0-liter engine that generates 264 horsepower and 269 lb-feet of torque. It also offers better fuel economy and safety features along with nicer cabins that offer overall better comfort and convenience to the driver and rear passengers.
Cars.com also said that to get this award the car must have all the features that make it good in all categories including better safety, reliability, better gas mileage and many more categories. 2014 Hyundai Santa Fe Sport is loaded with high tech and luxurious features that are available at a competitive price range and that make it a winner for sure. The new model also gets better safety features like Blind Spot Detection and rear parking assistance that adds another layer of safety to it. The new model also gets Hyundai's Assurance Connected Care program that consumers prefer to have when they buy Hyundai cars.